the SoulSitetm
... novels & poetry by D.N. Sutton ...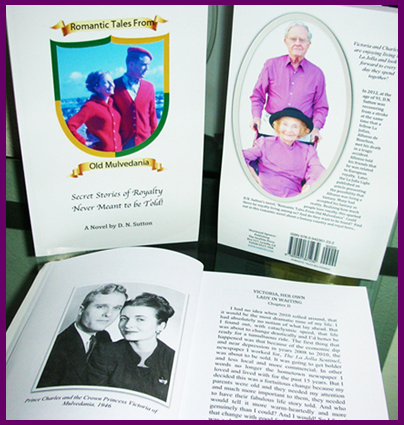 NEW NOVEL in 2013!
Romantic Tales From Old Mulvedania
... fantasy novel written by D.N. Sutton at age 92 ...


Download Flyer About Novel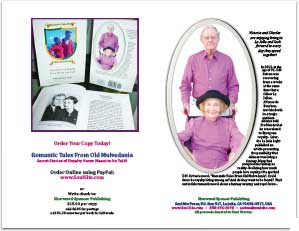 ---

Poetry

Purchase Poetry Books and Audio CDs
Love Poems for the Romantic Heart Book & CD
Death Poems for the Grieving Heart Book & CD
Psalms for Life Living Book & CD

---

... POEM by D.N. SUTTON ...
MarsProbes 2012

Presented by D.N. Sutton at the
15th Annual International Mars Society Convention
on August 4th, 2012, in Pasadena, California




Below: Dr. Paul & Doris Sutton (D.N. Sutton) in 2011


---

For more information, write to:
Sutton@SoulSite.com

Purchase Online
Novels & Poetry by D.N. Sutton

The SoulSite Shop
http://www.SoulSite.com/shop

The SoulSite Press
PO. Box 517, La Jolla,
California, 92038-0517, USA
Tel: 858-456-0098

Copyright © 1998-2013 by D.N. Sutton

All proceeds from the SoulSite are donated to the
Deaf Action Committee For SignWriting and
the SignWriting Literacy Project for Deaf Children.
through the
Center For Sutton Movement Writing
a non-profit educational organization founded in 1976
which donates educational materials to schools for the deaf.


La Jolla's Legendary Couple
Paul & Doris Sutton Age 92 & 93
http://www.LegendaryCouple.org

BLOG BY D.N. SUTTON
Citizens Conscience Calls
http://citizensconsciencecalls.blogspot.com
Parker Pens
Find a wide selection of Parker pens at Executive Pens Direct
Silver Bookmarks
Perfect for some leisurely reading, our stylish silver bookmarks will ensure you don't lose what page you are on.
Silvergroves.co.uk
We have a variety of silver bookmarks to suit all ages and preferences. In our collection you will find teddy bear, heart shaped and magnifying glass bookmarks. We also have a range of stylish silver bookmarks with tassels on them.